As a mom of 2 I feel like I can officially give my opinion on what's necessary and what is not. Here is my list of absolute must have items. I believe these are 100% worth every penny and I would repurchase them again. I should mention that before I had Bentley, my oldest daughter, I wasn't sold on a lot of these being "essential"..and honestly, even before Emme I tried to get rid of a bunch of these things..but here I am with my precious 2 month old, telling you that you will greatly appreciate having these items. I say that to let you know I would absolutely not have these items if we didn't need them!
Let me start by saying there are similar items out there that are a lot more pleasing to look at than some of the ones we have haha (I'm the queen of wanting only neutral and pastels), but most of these are budget friendly and work just the same! To each their own though, you get what works best for your family!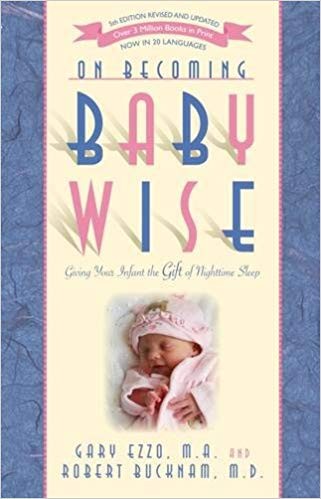 A true MUST HAVE. My sister-in-law gave me this when I was pregnant and thank the good Lord she did! I wouldn't have purchased this myself because I'm more of a "doer." I'm the type of person who doesn't read instructions and just tries to figure things out by looking at it, you know what I mean? Well this is basically an instruction manual for babies and you NEED it. There are 2 items that I would say made my child the best sleeper and this is one of them. Feeding and sleeping are the main takeaways I got from this book...so basically just everything a baby does. If this description hasn't sold you yet how do you feel knowing Emme started sleeping 9 hours straight at 5 weeks old? (she is an extremely healthy weight and my doctor approved.)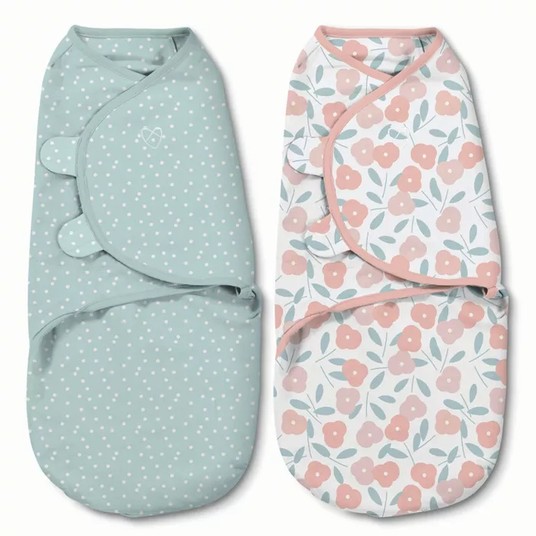 This is the second thing I would say plays a huge role in Emme being such a great sleeper. We did not have these with Bentley because they just seemed a little silly to me. But, once again, I was wrong and I am so glad we got these! The first night she slept in this she slept for a 6 hour stretch when the previous nights she was only sleeping 2 hour stretches. The proof is in the pudding.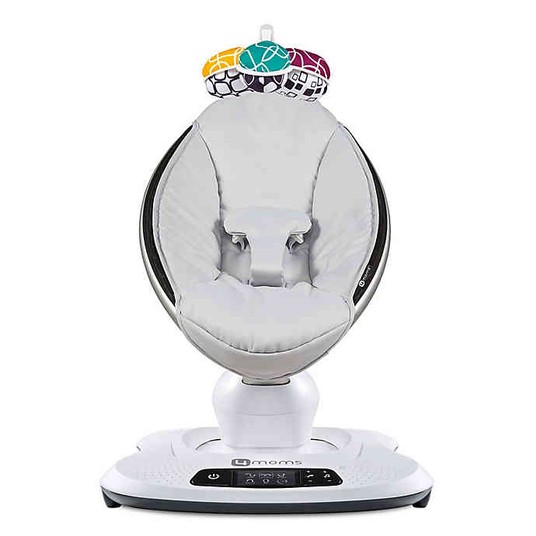 Alright, so this is one of the most expensive swings on the market and you definitely don't need this exact one (
here
is a much cheaper one we had for Bentley), but I can justify it. The less expensive one you can physically push without it even being on. The one we have you cannot physically move yourself. Whether it is on or off, it only moves at the speed you set it to in the motion you set it to move in. Not a problem for everyone, but I knew with having a 2 year old I didn't want her bumping into it...or intentionally swinging it like crazy haha.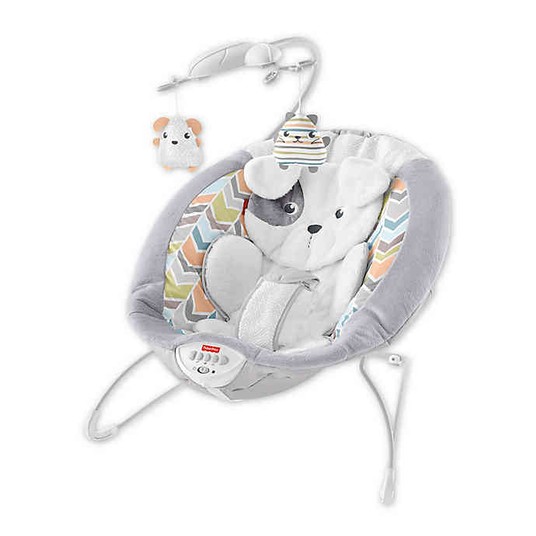 Having a swing AND a bouncer seemed a little overkill to me, but we truly use both so so much! The bouncer is great for taking Emme with me wherever I go in the house. When I'm cooking I bring it in the kitchen, when I'm getting ready I bring it to the bathroom, whenever I'm cleaning she joins me. This was also Bentley's most used baby item. And don't get one without the floating figures. Emme literally smiles and coos at them when they move as she kicks haha.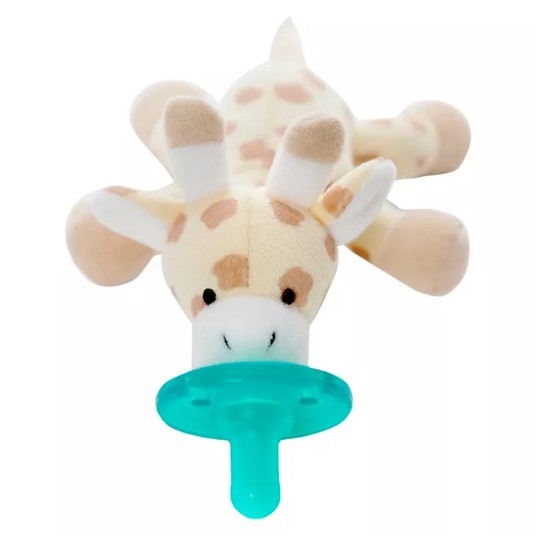 This paci is the best! There are several different animal options available. Emme has the cute cow and Bentley had this giraffe. The reason they're so great is because they don't fall out as easily as normal pacis due to the light weight of the animal keeping it in place. Bentley actually used hers all the way up until she was almost 2. These were the only pacis she ever used. When they are older it's easier for them to find in their crib at night if they happen to wake up and it has fallen out.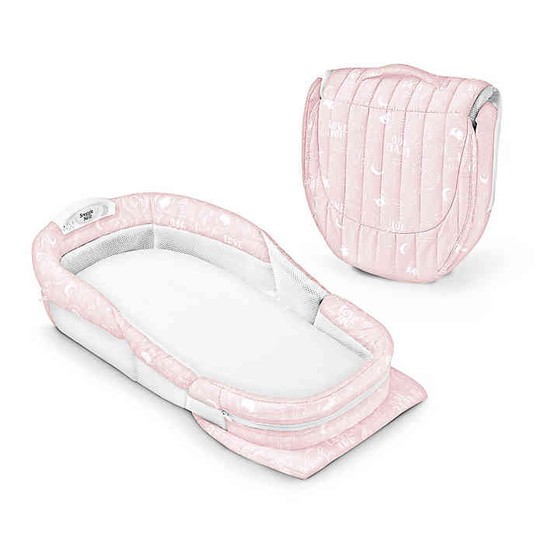 If you're an expecting mother you've probably heard of the dock-a-tot, which trust me I know is super cute and seems like a must. We had this and I would argue it's case against the dock-a-tot any day. This one has a metal frame, whereas the dock-a-tot is soft all around. Everyone is different, but I personally would not feel comfortable having my baby sleep in my bed in a dock-a-tot. I feel like it's soft border would not be a good enough barrier between me and my child. Whereas Emme slept in this next to me in my bed and it was never an issue. The sides also have a breathable mesh which just gave me so much comfort in case she ever scooted to the edge. I only had this in my bed for the first 3/4ish weeks. During the first few weeks when baby is eating frequently throughout the night and needing diaper changes it's so easy to grab them out of this while half asleep hah. You can also easily take this on the go! Oh, and if you had a C section I highly recommend this as you wouldn't have to bend over to pick baby up as in a regular bassinet.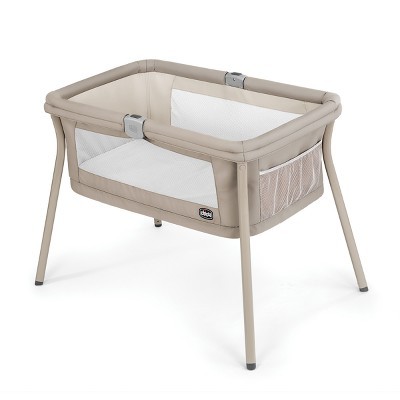 This one is actually the less expensive one and is pretty pleasing to the eye. We have the older version of this bassinet from when Bentley was a baby and we love it. We used this for at least the first 6 months and I definitely think we got our money's worth out of it. Emme currently sleeps in this next to my side of the bed and she probably will until she goes through the night without needing a feeding. Even after she moves to her crib we'll use this when we travel.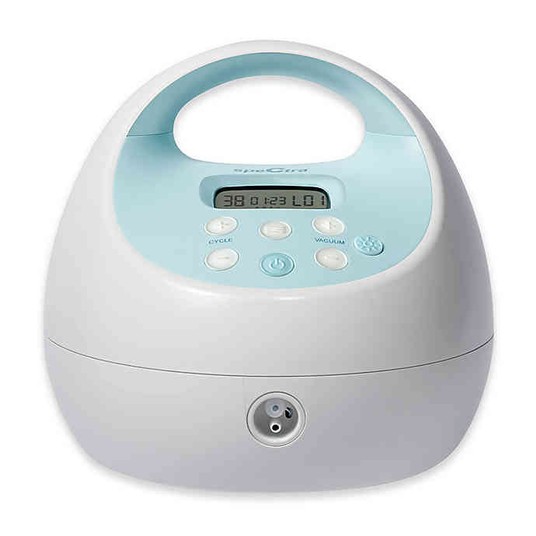 My best advice for a breastfeeding mom is to get a great breast pump. I knew this would be necessary if I wanted to make it to a year of breastfeeding. I chose this one specifically because you do not have to be plugged into an outlet for this to operate. I've actually already used this in the car several times haha. I know in your own home you probably have a breastfeeding friendly area, with a chair near an outlet for you if you need to pump, but not every place will be like that. So being able to sit anywhere and pump is really great. Also, the battery life is insane. I charged it before Emme was born, started using it during the first week after she was born, and it JUST died. So it literally lasted almost 2 months.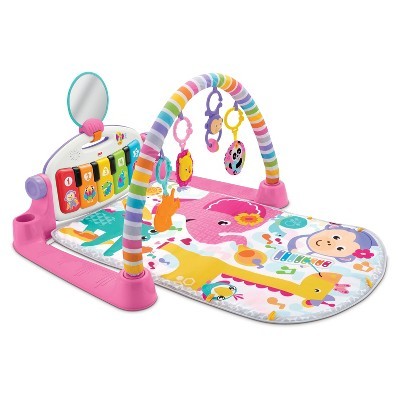 This didn't become extremely useful until Emme was about a month old. Now it buys me so much time. She loves the music and staring in the mirror. This toy easily entertains her for at least 30 minutes. You can also use the mat for tummy time and the bright pictures help to distract more than a typical blanket would.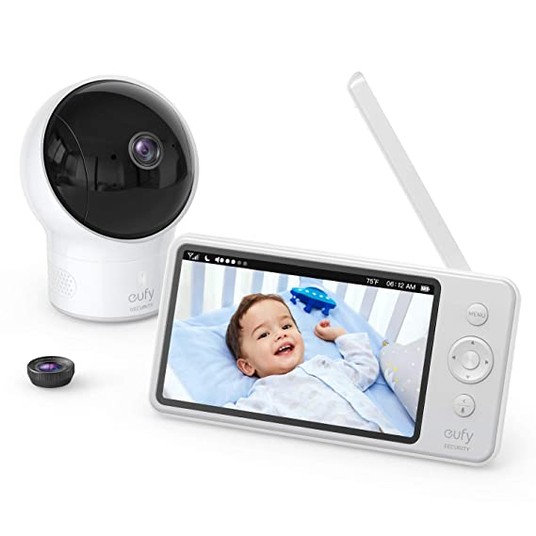 We LOVE this monitor! You can control the camera from the screen, you can turn the actual screen off without turning off the sound part (but easily turn the screen on with the touch of a button if needed) which is great during the night, and you can use two cameras so it's perfect for parents of multiples. You know how the saying goes, there's no dollar sign on a peace of mind, and that is exactly how I feel about having a baby monitor.